Summer School Location: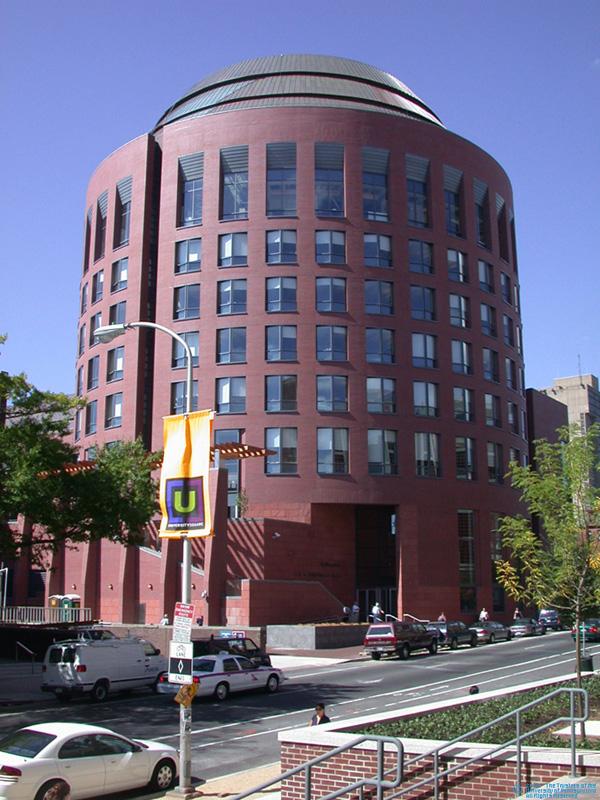 The Summer School on Structural Estimation in Corporate Finance will be held in Jon M. Huntsman Hall located on University of Pennsylvania's Wharton School campus.
The street address is: 3730 Walnut Street
Philadelphia, PA 19104
All classes and meals will take place on the 2nd floor – Walnut Street side.
The classroom sessions will be in room 240 and the project breakout sessions will extend into room 245.  Registration and meals will be in the 2nd Floor Lounge.
The Welcome Reception and Dinner will be held on the Colloquium Level (8th floor) – a  unique space that offers panoramic views of the city of Philadelphia.
Directions from hotels:
Homewood Suites 
Students staying at the Homewood Suites can enjoy a brief 9 minute walk to Huntsman Hall.  Simply walk four blocks east on Walnut Street to 38th Street where you will see Huntsman Hall.
Motto Hotel  (See map for details on each option.)
Students staying at the Motto Hotel have several options for getting to campus.
Walking
Huntsman Hall is an approx. 32 minute walk.  From the hotel, walk south to Walnut Street and continue west  until you reach Huntsman Hall.
Public Transportation (SEPTA)
By Trolley:   Walk north to Market Street to the SEPTA Greenline Trolley (Westbound).  Take SEPTA trolley numbers 11, 13, 24 or 36 to the  36th Street stop.   Once at the street level,  walk to Walnut Street (the Penn Bookstore  is your landmark) and then continue to Huntsman Hall.
By Bus:  Walk south to Walnut Street and take a)  the SEPTA 21 Bus to 38th Street (Huntsman Hall is across the street) or b) the the SEPTA 42 Bus to 34th Street and walk on Walnut Street to Huntsman Hall
Students wanting to use public transportation will need to obtain a SEPTA KeyCard which can be used to travel throughout Center City Philadelphia.
***There is a SEPTA Key Kiosk at the Penn Bookstore, 3601 Walnut Street, ground floor***