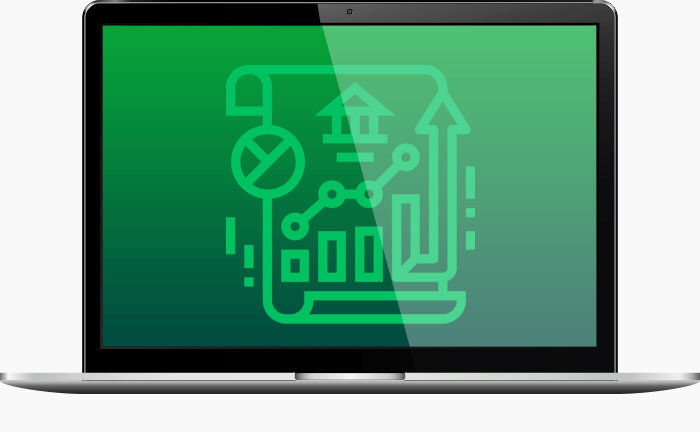 The Rodney White Center's newsletter, A Bite of Finance, is designed to highlight some of the Finance Department's current research in a way that is interesting, relevant, and comprehensible to both academic and general audiences. Each month the topics will range from current trends to customary themes relating to financial economics.
THE RODNEY WHITE CENTER FOR FINANCIAL RESEARCH
A Bite Of Finance: The Latest From Wharton
Professor Jonathan Zandberg documents wide-ranging economic effects of access to abortion
Access to reproductive care affects women's trade-offs between family and career. Better access reduces women's risk of unintended pregnancy and improves their labor-market participation, either by sorting them into higher-paying jobs or into high-growth entrepreneurship. Ultimately, these findings foreshadow the future landscape of gender inequality in the United States if Roe is overturned.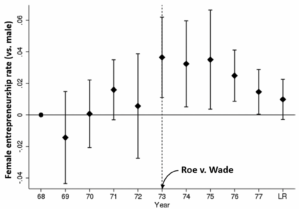 Professor Yao Zeng uncovers an active side to passive ETFs
Despite their passive image, ETFs are remarkably active in their portfolio management. They often use creation and redemption baskets that deviate substantially from the underlying index, and they adjust those baskets dynamically. If an ETF chooses to track its index more closely, the ETF is necessarily less liquid.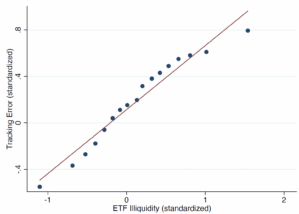 Professor Urban Jermann studies the transition from LIBOR to SOFR
SOFR has recently replaced LIBOR as the main reference interest rate in the U.S. economy. This change exposes banks to new risks. Unlike SOFR, LIBOR increases relative to risk-free rates during financial crises, providing banks with extra income during times of large losses. If SOFR had been in place during the recent financial crisis, banks would have received up to $32 billion less in interest income.

Professor Nick Roussanov helps resolve risk anomalies in stocks
Underperforming mutual funds buy high-risk stocks in hopes of "catching up" with peers. This behavior helps explain well-known risk anomalies in stock returns. The apparent overvaluation of stocks with high beta, idiosyncratic volatility, and skewness is concentrated in stocks predominantly held by laggard funds.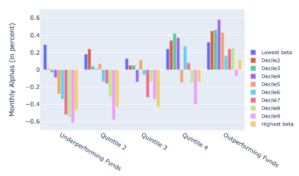 Ph.D. student Dominik Supera shows how falling interest rates affect bank lending and corporate investment
The nominal short rate's decline since the 1980s shifted banks' funding mix from time deposits (CDs) to savings deposits. This shift led to a decline in business loans, firm investment, and new firm creation, and an increase in banks' real estate lending.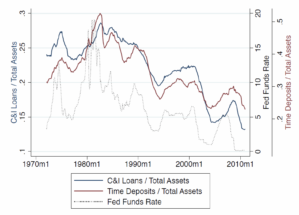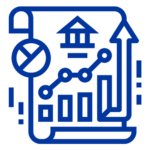 If you would like to receive the newsletter on a regular basis, click on the link below to be added to our mailing list.