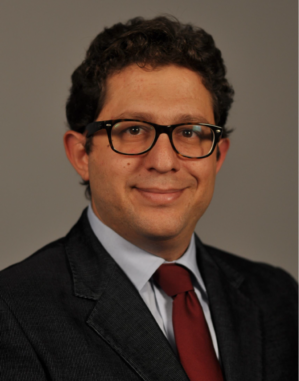 Family comes first: Reproductive health and the gender gap in entrepreneurship
Journal of Financial Economics, 2021
Abstract: Better access to reproductive healthcare increases women's propensity to become entrepreneurs. Access correlates positively with female entrepreneurial activity and negatively with female entrepreneurial age. Examining firm size and personal income suggests it also improves the success of female-led businesses. None of these results hold when tested on men, women above 40, or other placebo professions. To establish causality, I exploit Roe v. Wade, state laws restricting abortion providers, and an index tracking state-level regulation of reproductive care. All three analyses suggest that policies securing better reproductive care enable more women to become entrepreneurs. I conclude by discussing various possible channels and mechanisms.
Reproductive Rights and Women's Access to Capital
Working paper, 2022
Abstract: This paper examines whether the gender gap in entrepreneurship can be attributed to credit utilization by women of childbearing age. Access to reproductive care affects women's trade-offs between family and career. Better access to reproductive care reduces women's risk of unintended pregnancy and increases female-led businesses' survival. The reduced risk enables women to raise more capital and open more firms. I utilize the introduction of policies limiting access to reproductive care and show that they lead to limited utilization of credit, widen the gender gap in entrepreneurship, and diminish potential economic growth. The paper is agnostic to whether this phenomenon is driven by the supply or demand for credit.
The Future of Roe and the Gender Pay Gap: An Empirical Assessment (with Itay Ravid)
Indiana Law Journal, 2022
In Dobbs v. Jackson Women's Health Organization, the Supreme Court is currently considering a Mississippi law that prohibits nearly all abortions after the 15th week of pregnancy, in direct contradiction to the holding in Roe v. Wade. Among the many arguments raised in Dobbs in an attempt to overturn Roe, the State of Mississippi argues that due to "the march of progress" in women's role in society, abortion rights are no longer necessary for women to participate equally in economic life. It has also been argued that there is no empirical support to the causal relationship between abortion rights and women's economic success in society.
This Article is the first to empirically examine both these arguments, and it provides compelling evidence to reject each of them. To do so, we adopt a novel methodology that utilizes the enforcement of Targeted Regulation of Abortion Providers (TRAP Laws) as proxies for abortion restrictions. We study the effects of over forty years of legislation on the participation of American women in the labor market.
The results are striking. Our findings strongly and consistently show that the introduction of TRAP laws has widened the gender pay gap between women at childbearing age and the rest of the population. We also reveal the role of TRAP laws in pushing these women out of the labor force – or at least into choosing lower-paying jobs – as possible explanations for this gap. Ultimately, these findings foreshadow the future landscape of gender inequality in the United States if Roe is overturned.